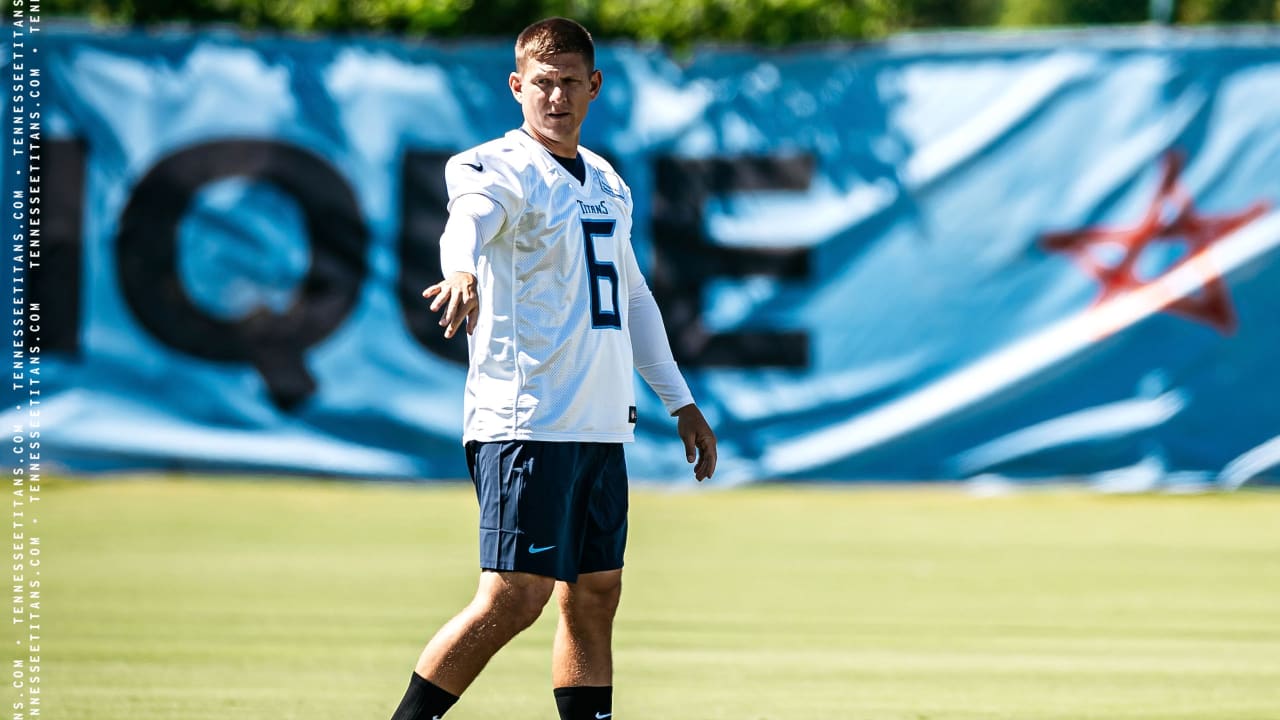 NASHVILLE – New Titans kicker Nick Folk is in town, and he knows he has a job to do.
But first, he has some new faces to learn.
"I have enjoyed it for the short time I have been here so far," a smiling Folk said on Thursday, two days after being traded to the team. "It has been great. I think the fit has been really good. I've enjoyed the guys in the locker room so far. Right now I'm trying to get to know everyone's name – a lot of names to learn real quick, but it will be good."
The Titans traded a seventh-round pick in the 2025 NFL Draft to the New England Patriots for Folk, a veteran of 211 games over 15 NFL seasons with Dallas (2007-09), New York Jets (2010-2016), Tampa Bay (2017) and New England (2019-22).
On Thursday, the Titans also signed former Browns kicker Cade York to the team's practice squad.
Coach Mike Vrabel made it clear today it's Folk's job, and the team added York to develop him.
"Nick is our kicker," Vrabel said. "Nick is our kicker, and we feel really good about what he has done and what he will do. We just felt like it was a good opportunity to bring Cade in here to allow him to develop and work and see where he is at. … (But) Nick is our kicker."