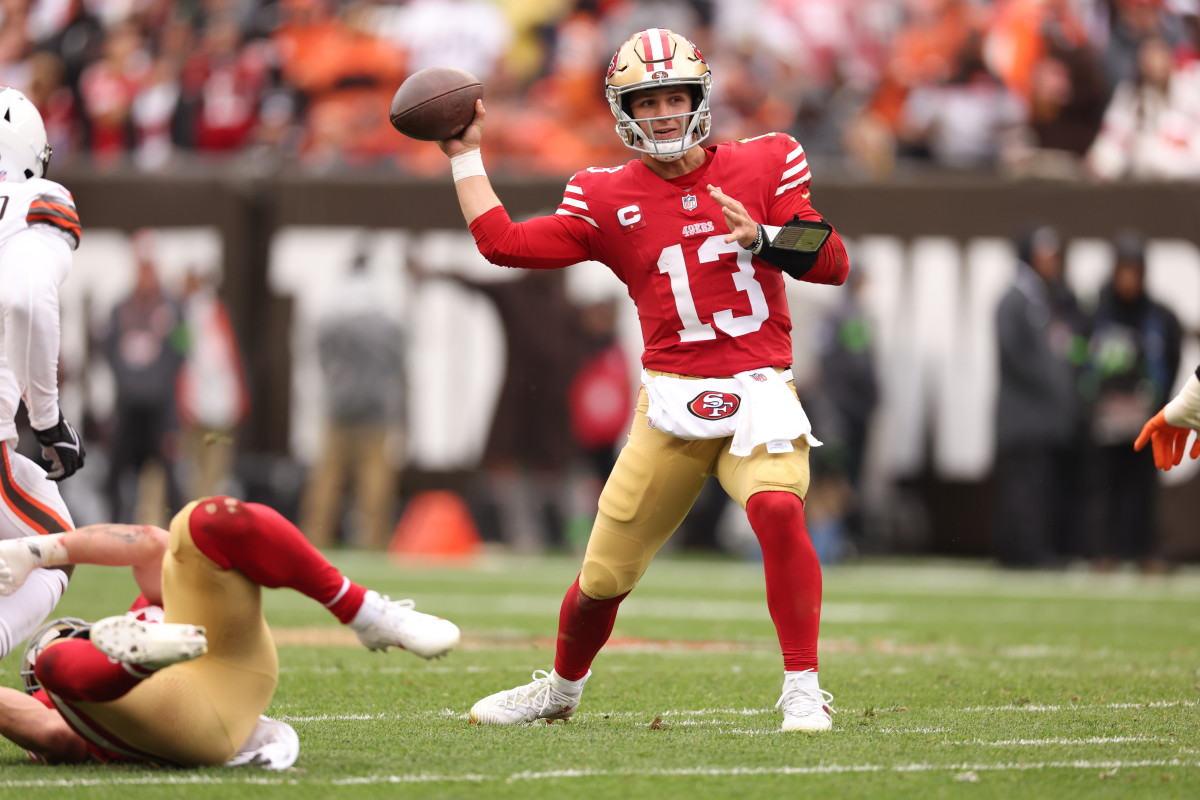 The San Francisco 49ers bye week came at a perfect time.
After starting out with a perfect 5-0 record, they lost three straight and entered the bye with a 5-3 record. It was an opportunity to recharge heading into this Sunday's massive game against the Jacksonville Jaguars.
Quarterback Brock Purdy was especially happy that the bye week came at a solid time.
"I went to Iowa and I was with my fiancee and her family on the farm. I got away from everything and then went back to Iowa State for a game," Purdy said.
"It was good just to be able to breathe.
"It was good just to be able to breathe."

Brock Purdy shares how he spent the bye week to mentally recharge pic.twitter.com/afv3TjcDdM

— 49ers on NBCS (@NBCS49ers) November 9, 2023
Purdy is likely hoping that the time off will have him recharged for the second half of the season.
The 49ers enter Sunday's contest against the Jaguars still atop the NFC West but they'll need to be better than what they've shown the last few weeks if they want to contend for a Super Bowl this year.
Kickoff will be at 1 p.m. ET.