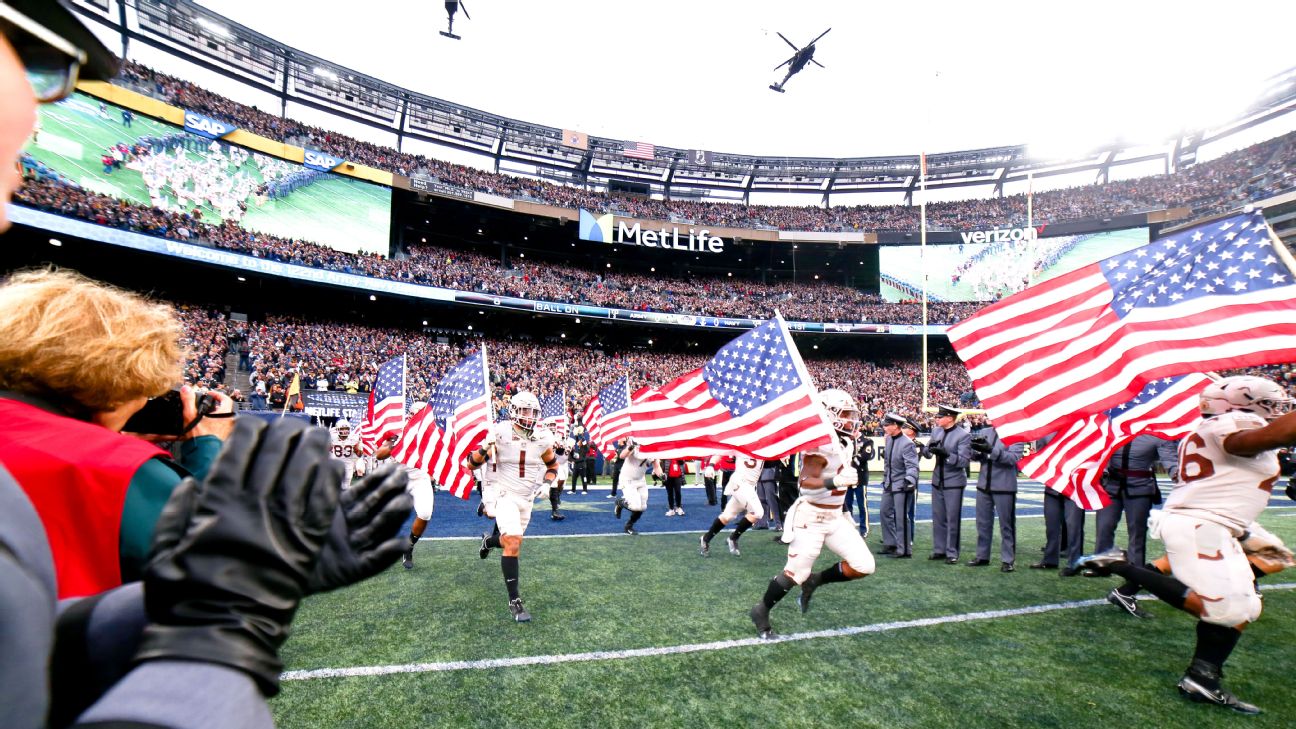 Army will serve as a replacement for SMU, which is joining the ACC next year, to keep the AAC at 14 teams for football.
The football-only addition follows a similar arrangement to the one Navy has with the conference. Ensuring that the longstanding rivalry game between Army and Navy is played at the end of the college football season was an important detail to solve as part of Army's addition.
"We are excited to welcome Army West Point into the American Athletic Conference," conference chair Philip Rogers said in a statement. "Having Army as a member of The American strengthens our conference in every way. We look forward to having the Black Knights and the Corps of Cadets visit our campuses and we are equally as excited to have our respective teams compete at Michie Stadium."
The Black Knights and Midshipmen will not face other in an AAC regular-season conference game and the rivalry will continue as a nonconference matchup. In a scenario in which Army and Navy finish in the top two in the conference standings, matching them up in the league's title game, they would play each other in back-to-back weeks — first for the AAC title, and then in the rivalry game the following week, the source said.
Army and Navy both play in the Patriot League in sports other than football.
A traditional matchup with Air Force in early November will stay part of Army's football schedule, the source said.
Other schools had been discussed to join the AAC, but none gained significant traction and only Army had received outreach from the conference, sources told ESPN's Pete Thamel last month.
Army has played as an independent in football for the majority of its 134-year history, outside of being a member of Conference USA from 1998 to 2004.
The Black Knights are 2-5 this season ahead of a matchup with UMass on Saturday.